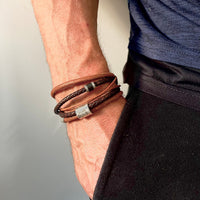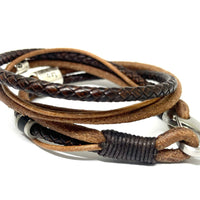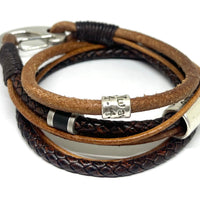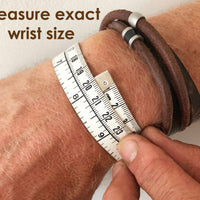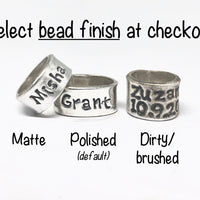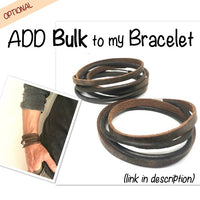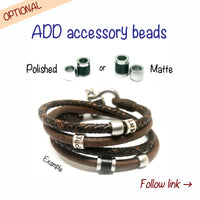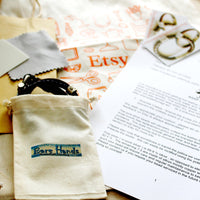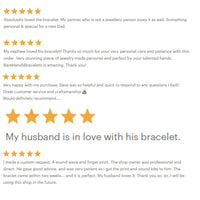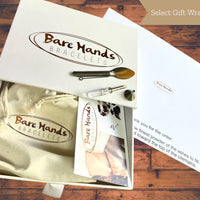 Vintage Style Brown Personalized Leather Wrap Around Bracelet, Custom Engraved Leather Bracelet, Custom Leather Bracelet Men, Bracelet Homme
Description
A captivating wrap bracelet with a stylish vintage design of round and braided antique brown leather cords. It's a very attractive and comfortable bracelet that would make a great gift for someone special on valentine's day or a birthday gift for him.
This 4-banded, antique brown leather wrap bracelet has two 5 mm complementing brown cords, one braided, one smooth. A great way to incorporate the personalized silver bead on one of the bands.
Choose your personalization: engrave pure silver beads to add your name, special dates, or a quote to make your special memories last forever. Beads can be made larger to accommodate multiple lines, or you have the option to add more beads.
Keep your beads safe with the secure stainless steel lobster clasp. Very easy to maneuver open and close.
- Designed and hand-made for you in my studio in southern West Australia
- Made using only top-quality rustic brown braided leather
- Non-allergic stainless steel shackle clasp with three holes for adjustment
- Stylish, high-quality packaging to make this gift enjoyable to open
Order your perfect gift right now.
---------------------------
More Details:
BRACELET:
Clasp - The clasp is a stainless steel lobster clasp to ensure that your bracelet stays securely in place and your treasured beads stay safe. Easy to put on solo.
Sizing - We need to know your EXACT WRIST SIZE (not the finished bracelet size). Please select your size from the dropdown menu.
CUSTOM SILVER BEADS:
Fit - The pure silver personalised beads are a perfect fit and will not slide around but can be moved, allowing you to manipulate the look to your desire.
Bead finishes (matte, brushed or polish) - The silver beads can be finished with a mirror polish shine, a matte duller finish or a brushed finish with a little patina giving a 'dirty' look. See photos. The default is polished shine - please state your finish preference at checkout.
Silver beads: Please select the desired number of beads from the dropdown menu.
Please choose how many lines you would like on the bead ( ie name and date bead would be two lines ) from the options. Each line can fit approx 10 characters. The more lines, the bigger the bead - there is also the option of having two separate beads.
Large beads: 1-3 lines of text, max. 15 characters per line
WHAT IS FINE SILVER?
Fine silver is pure silver, with 99.9% silver, as opposed to sterling silver, with 92.5%. It is more precious...and more desirable.
HOW TO ORDER:
Select the exact wrist size from the dropdown menu.
Select custom silver beads from the dropdown menu.
Add your personalisation for beads (dates, names, short message).
Hit the 'Add to cart' button and go to your cart to follow the checkout process.
State desired bead finish at checkout.
Patiently wait with excited anticipation for the best purchase of your life...
---------------------------
Add your own style with these add-on options:
ADD ACCESSORY BEADS:
Complement your leather bracelet by adding quality stainless steel black/silver beads. See photo.
Silver accessory beads: https://etsy.me/3d3ZUER
Black accessory beads: http://etsy.me/3dimFou
ADD BULK to my BRACELET:
Would you like to give your bracelet more of a 'wrap' feel? Choose from 4 or 6 cord antique brown quality leather wrap. Add this listing to your order.
https://etsy.me/39BNWR4
CUSTOMISATIONS: Don't hesitate to get in touch with me with any personal preferences for leather colours or styles, and I'll do my best to accommodate.
---------------------------
Thank you for shopping at Bare Hands Bracelets!
Indulge in some of my similar designs:
*Wrapped cord - http://etsy.me/39QVuiE