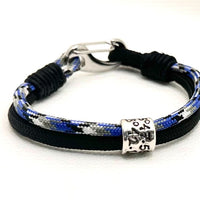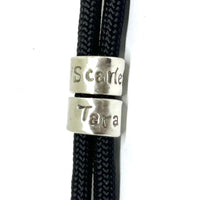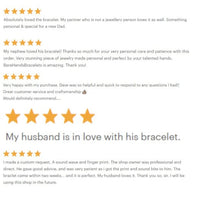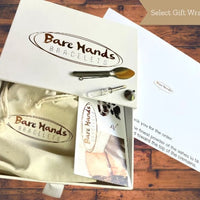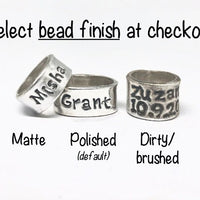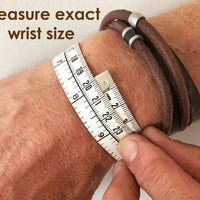 Vegan Non-Leather Paracord bracelet, Custom Coordinates Bracelet, Husband Bracelet, Footprint Charm, Medical Alert Bracelet Men
Description
This popular personalized nylon paracord bracelet is a good-looking and good-quality handmade product. Made of high-quality nylon rope, it's safe, light and durable. The bracelet is secured with a stainless steel lobster clasp.
Paracord is a nylon webbing that is strong and versatile. Paracord is extremely strong and lightweight, making it the ideal material for various applications, including fishing, first aid, camping, survival, and home uses. Blue is usually associated with protection and trust, and black with power and authority. Blue and black combine to create a powerful symbol representing trust, power, and protection.
This is truly the ultimate bracelet for men who love outdoor activities. The bracelet is a great gift for camping, fishing, hunting, camping, survival and other adventure-loving men.
Personalize this bracelet with a name, special message or initials on a unique, handmade silver bead.
The craftsmanship and quality of this bracelet are top-notch. I individually make each one of these with great care, attention to detail, and love! You will receive the exact bracelet I designed and made for you. If you want to order other colors, don't hesitate to get in touch with me! I will be glad to help you.
A triple wrap version can be found here ..https://etsy.me/3TzpuD0
BRACELET SPECIFICATIONS:
Clasp - The clasp is stainless steel with a lobster clasp mechanism, to ensure that your bracelet stays securely in place and your treasured beads stay safe.
Sizing - We need to know your EXACT WRIST SIZE (not the finished bracelet size). Please select your size from the dropdown menu.
CUSTOM SILVER BEADS:
Fit - The pure silver personalised beads are a perfect fit and will not slide around but can be moved, allowing you to manipulate the look to your desire.
Silver bead finishes:
1. Mirror polish shine
2. Matte duller finish
3. Brushed finish (a patina 'dirty' look)
See photos. The default is polished shine.
Please state your preference at checkout.
WHAT IS FINE SILVER?
Fine silver is pure silver with 99.9% silver, as opposed to sterling silver with 92.5%. It is more precious...and more desirable.
HOW TO ORDER:
1. Select exact wrist size from the dropdown menu.
2. Select custom silver beads from the dropdown menu.
3. Add your personalisation for beads (dates, names, short message).
4. Hit the 'Add to cart' button and go to your cart to follow the checkout process.
5. State desired bead finish at checkout.
6. MESSAGE me your actual paw print, if purchasing.
7. Patiently wait with excited anticipation, for the best purchase of your life...