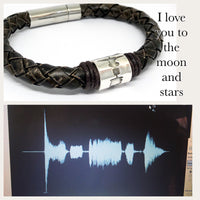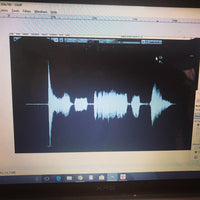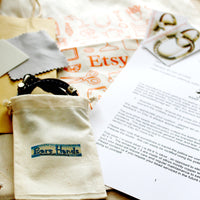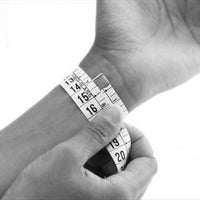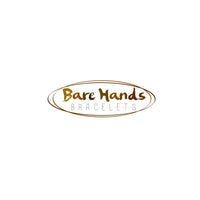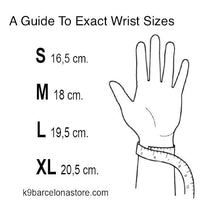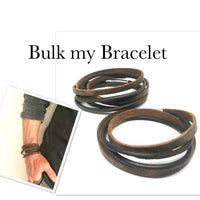 Sound wave Bracelet, Sound wave Jewellery, Voice Wave Bracelet, Baby Heart Beat, Ultra Sound Wave Form, Personalised Bracelet, Sound Wave
Description
Actual unique sound wave from your own audio recording on this personalised bead!
This is UNIQUE to Etsy, you can have your phrase or message turned into waveform using my own studio recording ( see pic in listing ) and imprinted onto the pure silver bead . It is available on ALL of our bracelet designs. Please message for any further queries on the method of getting your audio recording to us .
Matte or Polish Bead - The pure silver bead can be finished with a mirror shine, a matte duller finish or a brushed finish with a little patina giving a ' dirty' look. The default will be a polished shine- please state if you would like a different finish at checkout.
IMPORTANT MUST READ
Please also choose from the options , the exact wrist size - NOT BRACELET SIZE . A good way to do this is to place string snuggly around the wrist and then measure the string with a ruler .
As a rule of thumb around 19cm is an average mens sized wrist and 16cm for ladies .
To confirm... the size that is entered at checkout has to be wrist size and not what you would like the overall final bracelet size to be . We do not take responsibility for a bracelet being too small or large, due to incorrect measurements and will expect postage and material costs for any size correction returns .
What is Fine Silver ?
Fine silver is pure silver , or 99.9 % silver as opposed to Sterling silver with 92.5 % . You could say it is more precious ...and more desirable .
Please use these conversions to help you choose which wrist size during checkout...
15 cm 5.90 Inches
16 cm 6.29 Inches
17 cm 6.69 Inches
18 cm 7.08 Inches
19 cm 7.4 Inches
20 cm 7.87 Inches
21 cm 8.2 Inches