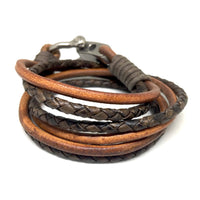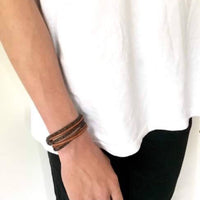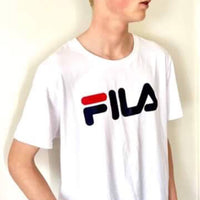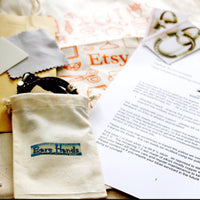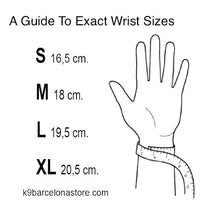 Multi Wrap with Shackle Clasp
Description
A six band wrap bracelet, with a round and braided antique browns leather cords .
The clasp we use is stainless steel shackle clasp, with three holes for adjustment . It is a very secure clasp will give you that assurance that you will not lose your precious keepsake .
This is a non-beaded bracelet.
IMPORTANT MUST READ
Please also choose from the options , the exact wrist size - NOT BRACELET SIZE . A good way to do this is to place string snuggly around the wrist and then measure the string with a ruler .
As a rule of thumb around 19cm is an average mens sized wrist and 16cm for ladies .
To confirm... the size that is entered at checkout has to be wrist size and not what you would like the overall final bracelet size to be . We do not take responsibility for a bracelet being too small or large, due to incorrect measurements and will expect postage and material costs for any size correction returns .
These bracelets can also hold our pure silver handprint or footprint beads.
Our beaded version can be found here.
Specifications
CLASP - The clasp is stainless steel with a snap close mechanism, to ensure the safety of your treasured beads.

SIZING - We need to know your exact wrist size (not the finished bracelet size). Please select your size from the dropdown menu.

Customisations
You can choose your add ons and add the customisations to your cart separately.
You can add:
ACCESSORY BEADS - Complement your leather bracelet by adding quality stainless steel black or silver beads.
BULK MY BRACELET - Would you like to give your bracelet more of a 'wrap' feel? Choose from 4 or 6 cord antique brown quality leather wrap.

RUSH MY ORDER - Add this to your cart as a separate product and you will be guaranteed to have your order made and ready to ship the next working day, usually within 24 hours.
PERSONAL PREFERENCE - Please contact me with any personal preferences for leather colours or style and I'll do my best to accommodate.
Shipping
Australian Orders
Australian orders are sent express with tracking, and the option of recorded/registered delivery (signed for).
International Orders
International orders have the option of a courier service for only a little extra. This will get to your door anywhere in the world in 3/4 days from shipping our end.