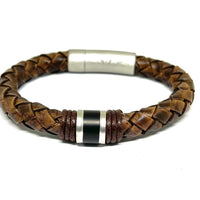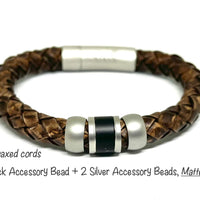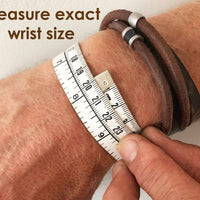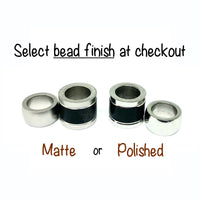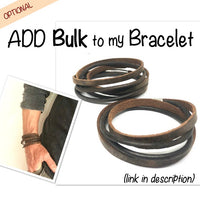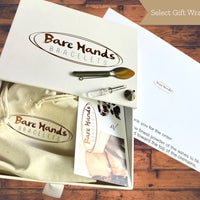 Man Leather Bracelet Papa, Mens Bead Bracelet, Fathers Day Gift, Mourning Jewelry, Mens Cuff Bracelet, Personalised Jewelry, Loss Gift Dad
Description
THE RRBO! (Really, Really Big One) Customisable with silver and black stainless steel accessory beads, with optional waxed wrapped cords - see photos.
This best selling, simple but stylish bracelet is made to last a looong time! It boasts our very thickest leather bands at 9mm, perfect for a larger men's wrist or for a 'chunky' look on a female wrist.
You will receive an light brown braided leather bracelet with your choice of stainless steel accessory beads (please select from menu).
Select the beads to signify special people, events or purely to enhance the look. The perfect gift for Father's Day or to celebrate your loved ones.
BRACELET SPECIFICATIONS:
Clasp - The clasp is stainless steel with a snap-lock mechanism, to ensure that your bracelet stays securely in place, and your beads stay safe. Easy to put on solo.
Sizing - We need to know your EXACT WRIST SIZE (not the finished bracelet size). Please select your size from the dropdown menu.
Waxed cords - enter preference in personalisation box:
(see examples in listing photos)
- No waxed cords
- Waxed cords next to centre bead only
- Waxed cords next to all beads
ACCESSORY BEADS:
Fit - The beads are a perfect fit and will not slide around but can be moved, allowing you to manipulate the look to your desire.
Bead finishes (matte or polish) - The beads can be finished with a mirror polish shine, or a matte duller finish. See photos. The default is polished shine - please state your finish preference at checkout.
HOW TO ORDER:
1. Select exact wrist size from the dropdown menu.
2. Select accessory beads from the dropdown menu.
3. Enter personalisation - waxed cord preference.
4. Hit the 'Add to cart' button and go to your cart to follow the checkout process.
5. State desired bead finish at checkout.
6. Patiently wait with excited anticipation, for the best purchase of your life...
---------------------------
ADD BULK to my BRACELET: https://etsy.me/39BNWR4
Would you like to give your bracelet more of a 'wrap' feel? Choose from 4 or 6 cord antique brown quality leather wrap. Add this listing to your order.
CUSTOMISATIONS: Please contact me with any personal preferences for leather colours or style and I'll do my best to accommodate.
---------------------------
Thank you for shopping at Bare Hands Bracelets!
Shop similar bracelets:
*Custom silver bead version, 8mm - https://etsy.me/2PngTs2
*White version, 8mm - https://etsy.me/2I5NIUu
*Dark brown version, 8mm - https://etsy.me/3vHCDOr