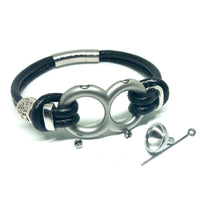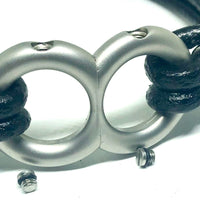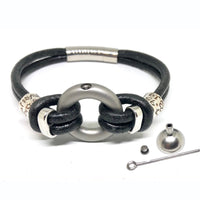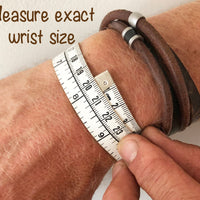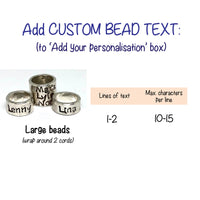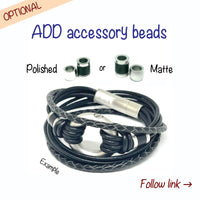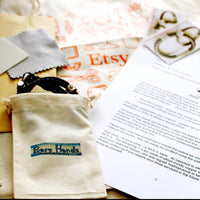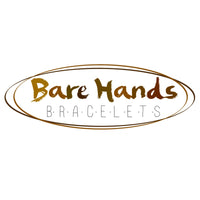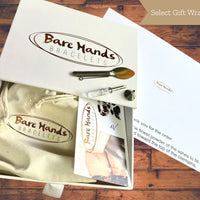 Double Urn Bracelet, Mens Cremation Bracelet, Sympathy Gift For Men, Bereavement Jewelry, Pet Cremation Jewellery, Engraved Memorial Gift
Description
This thick 7mm double-cord black memorial bracelet is the perfect remembrance gift. It features two round quality leathers, a double round urn and the option of pure silver personalised beads.
The double urn has 2 screws and 2 small voids, which allows you to fill with ashes, hair or anything small enough that reminds you of your special one.
Make it extra special by adding your custom engraving of a name, date or message onto pure silver personalised beads. A beautiful gift for yourself or a friend/family member.
CUSTOM PURE SILVER BEADS (engraved):
Silver beads - Please select desired number of beads from dropdown menu and enter personalisation.
- Large beads: 1-2 lines of text, max. 10-15 characters per line
Bead finishes (matte, brushed or polish) - The silver beads can be finished with a mirror polish shine, a matte duller finish or a brushed finish with a little patina giving a 'dirty' look. See photos. The default is polished shine - please state your finish preference at checkout.
Fit - The pure silver personalised beads are a perfect fit and will not slide around but can be moved, allowing you to manipulate the look to your desire.
WHAT IS FINE SILVER?
Fine silver is pure silver with 99.9% silver, as opposed to sterling silver with 92.5%. It is more precious...and more desirable.
Thank you for shopping at Bare Hands Bracelets!