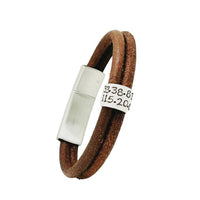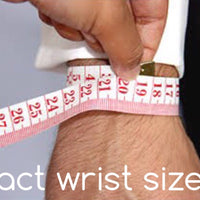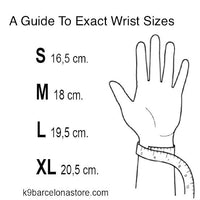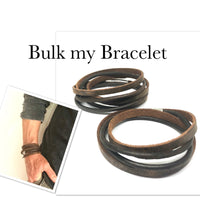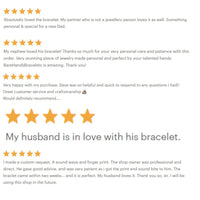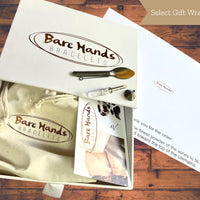 Brown Round Cord Custom Engraved Leather Bracelet With Coordinates, Personalized Leather Wrap Bracelet, Coordinates Bracelet for Men
Description
Looking for a bold and stylish accessory to complete your rugged look? Look no further than our Brown Leather Coordinates Bracelet for Men, the perfect combination of style and function.
Crafted from high-quality, double-layered 5mm round leather cords, this bracelet exudes masculinity and durability. The stainless steel rectangular snap close clasp adds an extra touch of industrial style, ensuring your bracelet stays securely fastened no matter where your adventures take you.
But what really sets this bracelet apart is the pure fine silver bead, which can be engraved with your choice of GPS coordinates, special date or medical alert. Whether you want to commemorate a special moment, keep a life-saving message close at hand, or simply show off your unique sense of style, this bracelet is the perfect way to do it.
So why settle for a boring, run-of-the-mill accessory when you can make a statement with our Brown Leather Coordinates Bracelet for Men? Order yours today and start turning heads wherever you go.
Please choose how many lines you would like on the bead. On the bead that goes around the two cords, there is enough room usually for name and date on '1singleline', for example...
Luke 20/10/89
Or, if you wanted typical coordinates they would need two lines, for example:
129.15.130 N
30.123.567 S
Matte or Polish Bead - The pure silver bead can be finished with a mirror shine, a matte duller finish or a brushed finish with a little patina giving a ' dirty' look. The default will be a polished shine- please state if you would like a different finish at checkout.
Please use these conversions to help you choose which exact wrist size (not finished bracelet size) during checkout...
15 cm 5.90 Inches
16 cm 6.29 Inches
17 cm 6.69 Inches
18 cm 7.08 Inches
19 cm 7.4 Inches
20 cm 7.87 Inches
21 cm 8.2 Inches
Would you like to give your bracelet more of a ' wrap ' feel ? Add this additional ' Bulk My Bracelet ' listing to your order for a four or six cord antique brown quality leather wrap, find it here..
https://www.etsy.com/au/listing/602525623/leather-wrap-bracelets-mens-leather?ref=shop_home_active_2